Tell Texas Legislators No on the Medicaid Expansion
1,001

Letters and Emails Sent So Far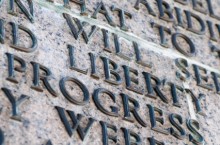 Republican Texas State Representatives will at 1pm CT today consider caving on Obamacare.
In particular, they will consider expanding Medicaid in the state, which will lead to long term crippling results for Texas's economy.
Reach out to your state representatives and tell them to back away from the issue and stand with Governor Rick Perry in opposing a Medicaid expansion.
Enter Your Name and Submit to Sign
---